Unique Things to Do in San Jose, CA
There is nothing worse than having a beautiful day with nothing to do! Fortunately, if you live in San Jose, CA, there are always plenty of fun things to do. As your local guide, we have found several great local attractions to check out if you're looking to enjoy an unbelievable day. Whether you live out past Pleasanton or closer to where we call home, you will likely find all of these destinations worth your time! Here is a list of three unique places to visit when you are looking for fun things to do with friends in San Jose.
The Winchester Mystery House
If you are looking for a different type of experience, you will want to visit the Winchester Mystery House. You can take a tour of this mysterious mansion bought by a woman who inherited a sum of money and purchased the house. Mrs. Winchester spent thirty-six years renovating the estate to make it more modern. The mansion has a lot of considerably spooky stories. After the tour of the house, you can then take a tour of the luxurious gardens. There is a fee to explore both, but we think it's worth the price of admission. The Winchester Mystery House is an especially great spot around Halloween and Friday the 13th when they offer flashlight tours. There is more to check out, too! The Winchester Antiques Products Museum and the Winchester Firearms Museum are on the property as well.
Drawbridge
Speaking of ghosts, if you are looking for an even more unusual experience, visit the ghost town, Drawbridge. Formerly known as Saline City, Drawbridge has been abandoned for three decades. It will soon be a memory, as it is starting to sink into the marshlands. It makes for an unforgettable experience to be in a town that will no longer exist in the future, although be forewarned that it's a bit of a journey to get there. You will need to go to the town of Alviso, close to Milpitas. Locate the Southern Pacific Railroad track (it's the only train track), and walk two miles north along the trails. Please be careful when walking near the train tracks, as they are still in use. Take friends with you, and get ready to do an adventure you won't soon forget!
Monopoly in the Park
Are you looking for things to do with kids? If you live near San Francisco, you can take the kids to Monopoly in the Park. Grab the game board and some snacks, and either play the game of Monopoly on the painted cement, have a picnic, or become the board game pieces! Monopoly in the Park is a permanent installation and the largest in the world. You can rent to play via its website. Yes, the game comes with giant playing dice and various pieces. And there's more — if you want things to do with kids when they get bored, the museum for kids is nearby!
Rediscover San Jose With INFINITI of San Jose!
Whether you are looking for things to do when you are bored or fun things to do with friends, INFINITI of San Jose has you covered. For more local recommendations and popular restaurants in San Jose, check out our Bay Area guide. Should you find yourself in the vicinity of our dealership, be sure to stop by for a visit!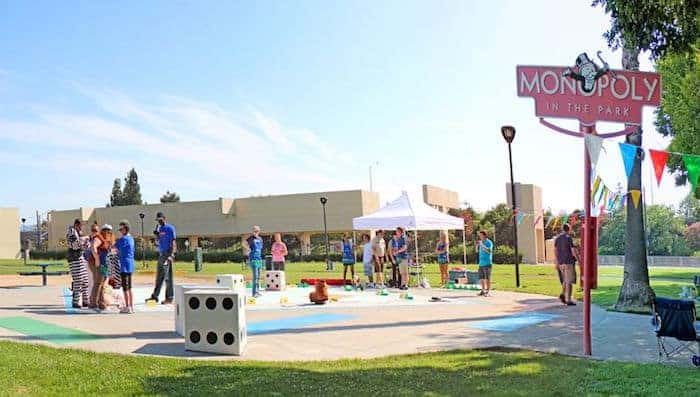 Recent News from INFINITI of San Jose
The 2022 INFINITI QX80 mpg ratings top out at 14 mpg city and 20 mpg highway*, and they dip slightly lower if you upgrade with four-wheel drive. That's not bad for a vehicle that comes standard with a massive 5.6L V8 engine and can help you overcome any challenge that the San Francisco-area roads can throw…

You know that the Q60 is a sleek and stylish luxury coupe, but what can you expect from the 2022 INFINITI Q60 interior? This driver-focused vehicle puts you in control with excellent visibility, covetable convenience features, and finishing touches that will get your adrenaline racing. And what's more, it's spacious enough for you and up…

Drivers who are searching for a 2022 model will have six INFINITI Q60 configurations to choose from. The PURE, LUXE, and RED SPORT 400 coupes each have plenty of luxurious features, but you'll receive more power and more advanced inclusions if you decide to move down the line. The 2022 INFINITI Q60 price list starts…